While you are planning your stay at The Stone Gate Resort, discover some Lake George Area events. From Americade to the Adirondack Balloon Festival, there is something exciting and fun for everyone! 
Here are some of our favorite area events you won't want to miss.
Browse the list below, and mark your calendars. You can click on each event photo to get more information at each of their respective sites.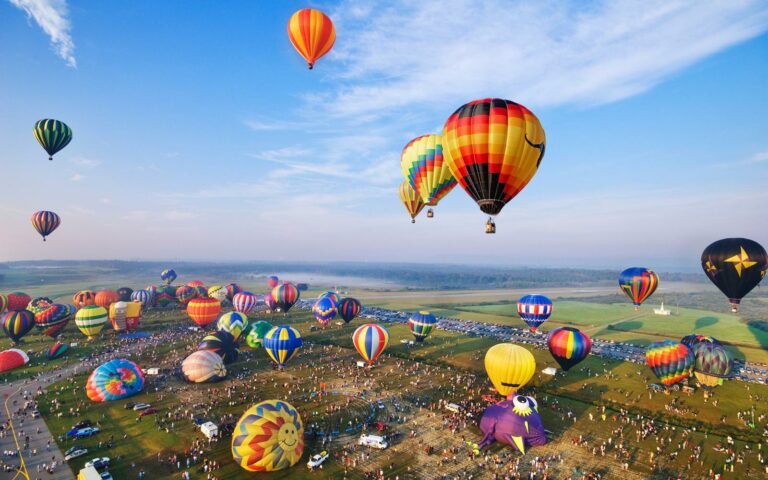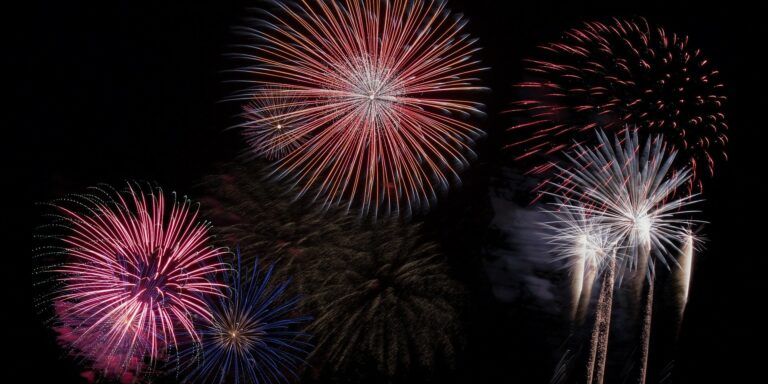 Every Thursday Night (Summer)
Family memories are made from standing under the colors of a Lake George Area fireworks show. They're a true summertime tradition, providing the capstone to events all over the region. Fireworks blast off over Lake George every Thursday throughout the summer. You can take in the brilliant colors from locations all over the village such as Shepard Park. Board a boat cruise for their fireworks cruise and listen to the booms as they bounce off of the distant mountains.


The June Arts Festival is one of the premier summer events in the southern Adirondack Region, drawing crowds of over 15,000. The Festival features about 150 exhibitors offering shoppers a variety of products such as jewelry, home items, food items, fine art, textiles, garden decorations, etc- the event takes place rain or shine, located in beautiful Downtown Glens Falls' City Park. The festival also includes not for profit booths, arts demonstrations, children's activities, food concessions, and live entertainment by local musicians.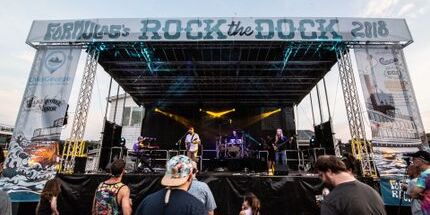 Rock the Dock Music Festival in Lake George, NY is located on and around The Lake George Steamboat Company's pier, surrounded by the beautiful Adirondack mountains of Upstate NY. Enjoy the sounds of several well-known jam bands from the dock or aboard the steamboats that surround the stage. Food and artist vendors fill the pier for a truly magical experience. This is a one of kind music and artist experience you will get from any musical festival.
Lake George Barbeque Festival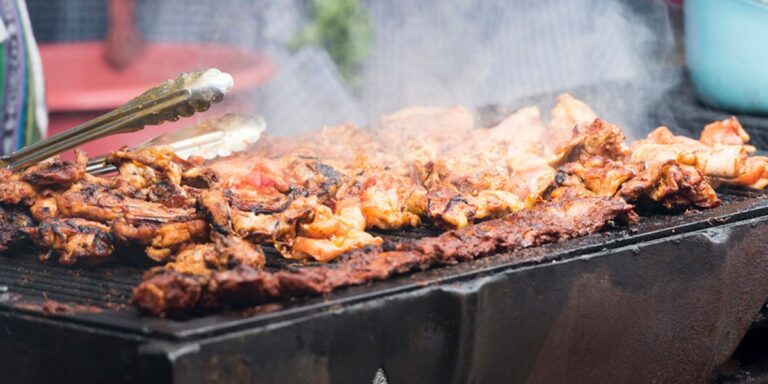 Featuring great barbecue (BBQ) and other scrumptious Festival Fare. A great lineup of music on the Big Stage. Enjoy a marketplace of Art & Craft Exhibitors plus Specialty Food and Wine/Spirits from the region. Great activities for your children make this a wonderful family friendly event with something for everyone.
Adirondack Nationals Car Show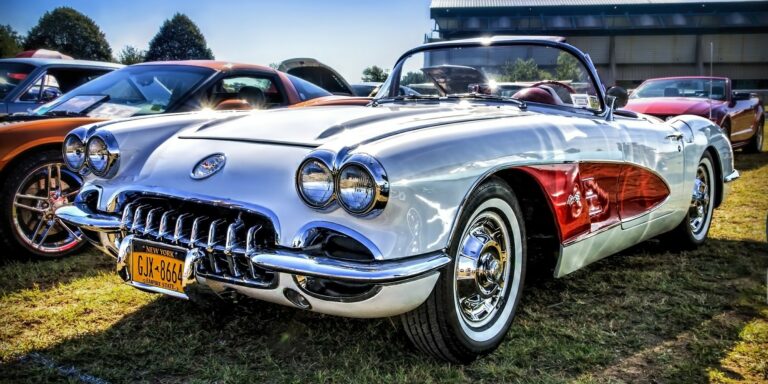 Classic car enthusiasts head to Fort William Henry the weekend after Labor Day for the Adirondack Nationals Car Show. Enjoy the beautiful cars, special events, music, and more - they've also been known to have celebrity guests! This event was first held in 1988 with under 300 vehicles. Today, the car show boasts over 1,500 classic and antique cars, with registration beginning early in the year as everyone wants to get in on the fun.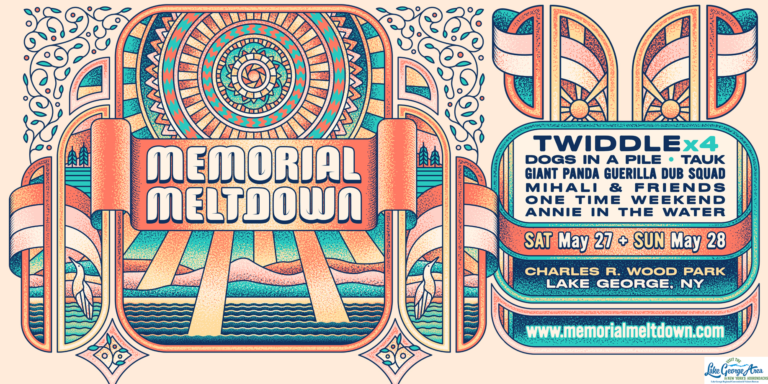 The Twiddle & Frends Memorial Meltdown will feature 2 sets of Twiddle each night on Saturday, May 27 and Sunday, May 28. The weekend will also feature performances by Dogs in a Pile, TAUK, Giant Panda Guerilla Dub Squad, Mihali & Friends, Annie in the Water and One Time Weekend.
Lake George Family Festival and Craft Show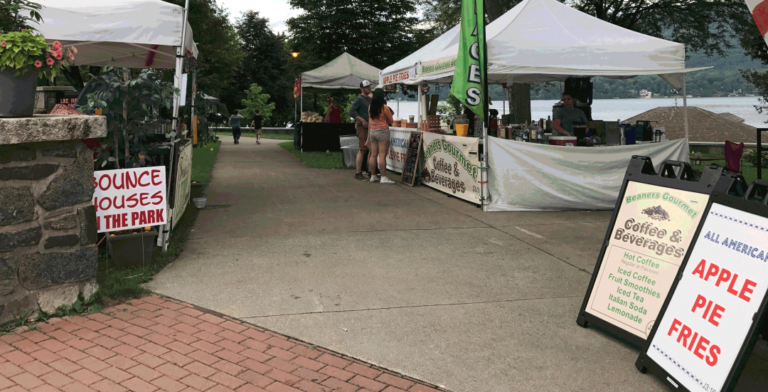 Enjoy artisans and crafters from all over the New York region and as far away as Maine, Vermont and Pennsylvania. Discover crafts and handmade items for all ages and occasions.
Lake George Art and Craft Festival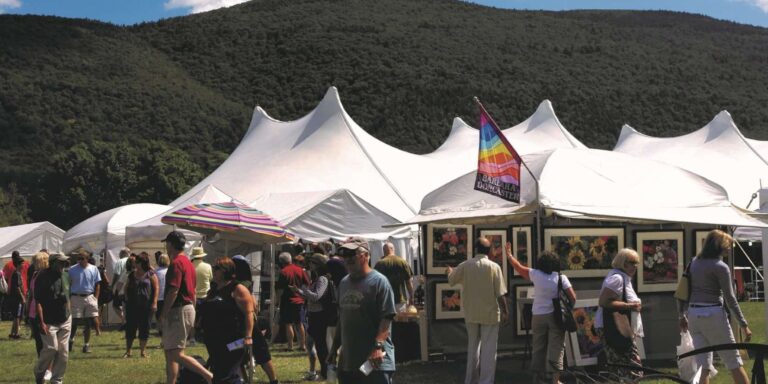 Featuring over 125 Artists and Artisans selling their handmade creations in a beautiful outdoor setting. Live Music in the dining tent all three days by popular local and regional musicians. Delicious Festival Fare by local and regional food-maven entrepreneurs, as well as refreshing beverages including beer and wine. Great activities for your children make this a wonderful family friendly event with something for everyone.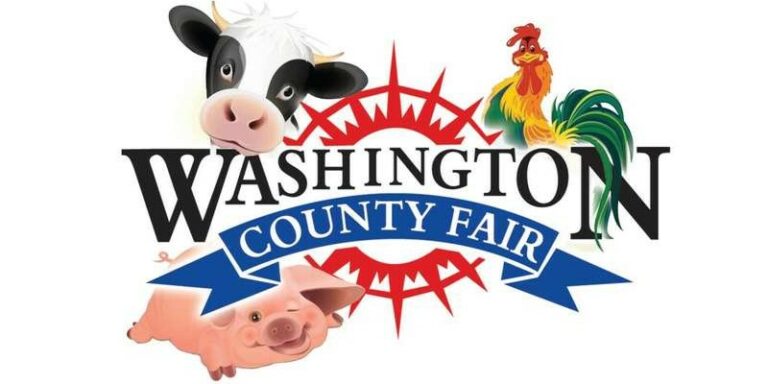 Enjoy the experience of Washington County, its people, its rural character and its great agricultural traditions. For over a century, the Washington County Fair has been an important part of our community, our youth, and our future. It has been changing along with our world; remembering the old and offering the new.
Adirondack Balloon Festival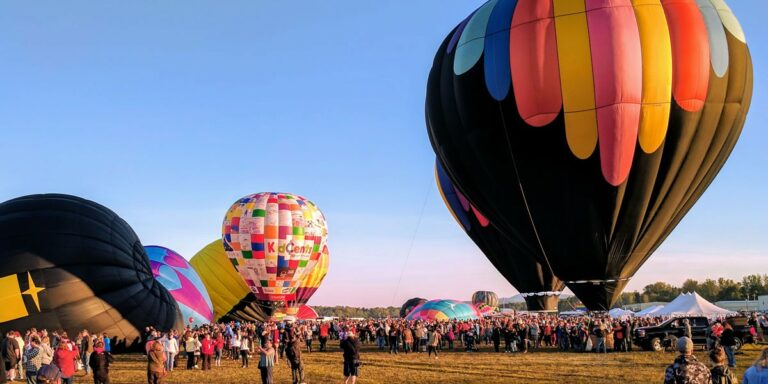 People flock from all over the North Country and Capital Region for this event! The Adirondack Balloon Festival is spectacular sight to see, as dozens of hot air balloons fill the sky with brilliant colors. You can walk inside half-inflated balloons, get an inside look at balloonists preparing for flight, and there's also live music and other fun activities. Balloons take off at select locations in Queensbury and Glens Falls. This event has been taking place for nearly 50 years.
Americade Motorcycle Rally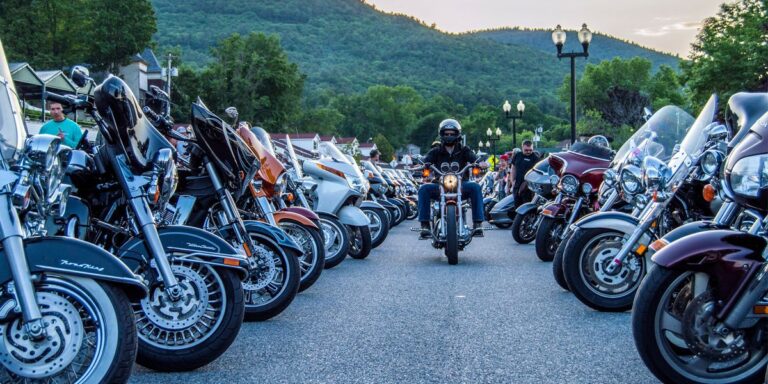 Since 1983, the scenic Lake George area has hosted Americade, the world's largest multi-brand motorcycle touring rally. Americade draws over 50,000 enthusiastic riders and passengers each year for a week full of events, exhibits, vendors and fun.
Adirondack Wine & Food Festival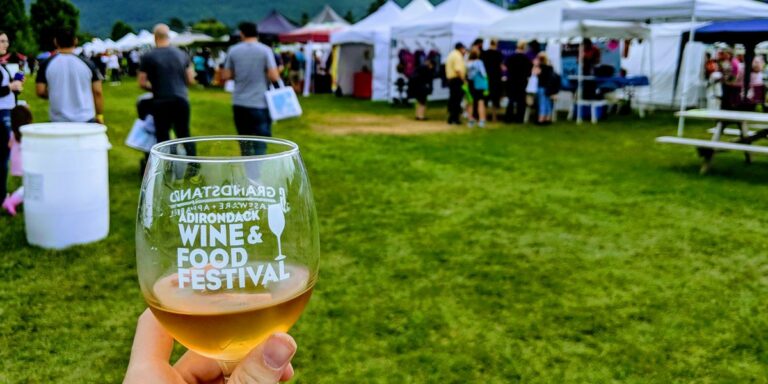 The Annual Adirondack Wine & Food Festival (presented by Adirondack Winery) will be held June 25th & 26th in Lake George! The Festival showcases some of the best wineries, breweries, distilleries, artisan food vendors, crafts and food trucks New York has to offer!
Lake George Music Festival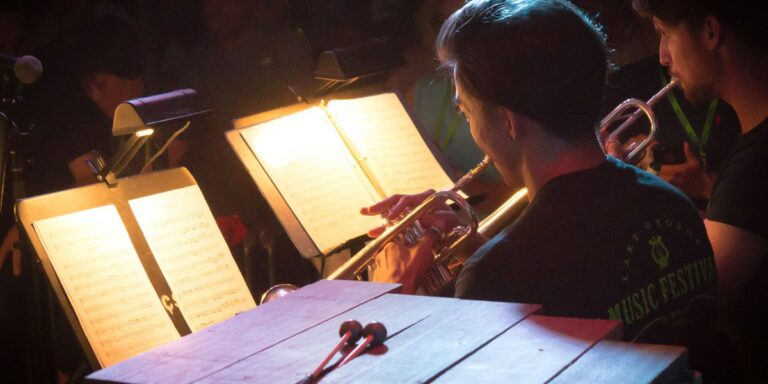 For two weeks each August, residents and visitors of the breathtaking Lake George region can attend a series of live chamber music and orchestra concerts, open rehearsals, pre-performance workshops, and exciting special events. The performances provide bold musical discoveries and represent the joyous spirit and dedication to excellence of the entire Lake George community. Specific concert repertoire and personnel is not announced until July each year.
Lake George Triathlon Festival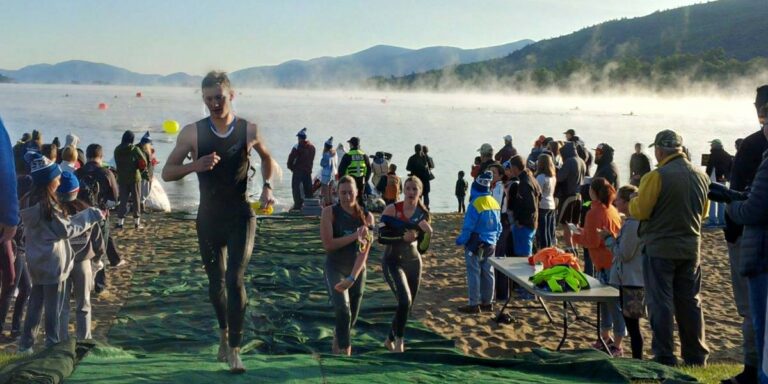 The Lake George Triathlon Festival is split up into two events: the Lake George Triathlon - Olympic Distance and the Big George Triathlon - Half Iron Distance. Participants can choose either race or both; one takes place each day of the festival. Those competing enjoy an invigorating swim in Lake George followed by fast but scenic bike rides and runs on two-loop courses. Both races are spectator-friendly, and end with post-race food.
World's Largest Garage Sale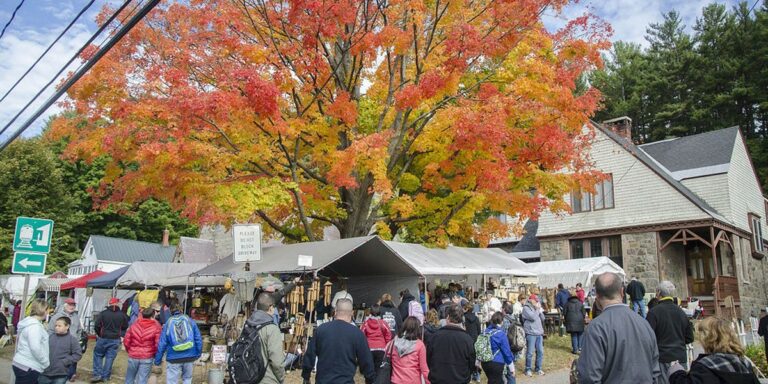 The World's Largest Garage Sale in Warrensburg is a lively combination of a flea market, craft fair, food fest, and bargain hunter's dream. Visitors from across the United States head to this Adirondack town every fall to find that "must-have item." Over 500 vendors offer antiques, children's items, clothing, electronics, furniture, memorabilia, and much more! There will also be Garage Sale food vendors to fuel your shopping, as well as live music and children's activities throughout the weekend.