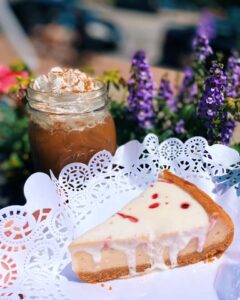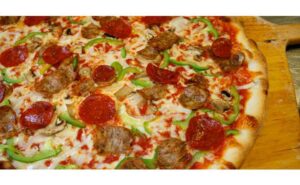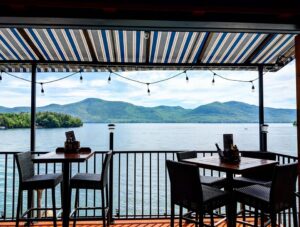 10 McGillis Public House| 10 McGillis Ave, Lake George
Hearty farm-to-fork dishes offered in a down-to-earth restaurant & bar that has a terrace. Unique offerings and great food.
Adirondack Pub & Brewery | 33 Canada St, Lake George
Comfortable brewpub offering craft beers & American comfort food amid rustic, lodge-style surrounds.
Algonquin | 4770 Lake Shore Drive, Bolton Landing
Adirondack scenery & fish-centric American menu draw crowds to this lodge-style space with a patio. Lakefront dining!
Barnsider Smokehouse | 2112 US Route 9, Lake George Village
Great BBQ food and Adirondack atmosphere! Outdoor seating is available.
Beyond the Sea | 4957 Lake Shore Drive, Bolton Landing
This local restaurant specializes in a range of popular steak & seafood dishes. Open evenings only.
Biscotti Brothers Cafe | 1 Canada St, Lake George
Relaxed café in a wooden building open for breakfast & lunch serving sandwiches, pancakes & more.
Bistro LeRoux | 668 NY-149, Lake George
Local, French-accented cuisine with multiple rooms displaying artwork & views of the open kitchen.
Cafe Vero | 253 Canada St, Lake George Village
Breakfast, baked goods, sandwiches & house-roasted coffee in a comfy, earth-toned cafe,
Capri Pizza & Restaurant | 221 Canada St, Lake George Village
Local fixture turning out NY-style pizza, sandwiches & basic Italian dishes since 1972.
The Chateau On The Lake | 15 Allens Alley, Bolton Landing
Choice lakefront steakhouse featuring indoor/outdoor dining in a quaint, romantic ambiance. Great for special occasions or an adult's night out. Reservation recommended!
Diamond Point Grille | 3723 Lake Shore Dr, Diamond Point
Serving dinner offering steaks, 1/2 lb burgers, fish, chicken, daily specials, and kid's menu; outdoor seating available.
Frederick's | 4970 Lake Shore Dr, Bolton Landing
Established local joint serving seafood, steak & sandwiches in homey digs with live music & a patio.
Gaslight | 91 Canada Street, Lake George Village
Awesome and trendy menu. Indoor and outdoor seating is available. 
Lake George Beach Club| 3 Montcalm Street, Lake George Village
Lively 2-story haunt on the water featuring classic American dishes, live music & TVs for sports.
Log Jam Restaurant | 1484 State Route 9, Lake George Village
Delicious steaks and seafood and an unparalleled salad bar!
Lone Bull Pancake & Steak House | 3502 Lake Shore Dr, Lake George
Hearty plates of traditional daytime fare round out the menu at this seasonal, rustic establishment.
Pizza Jerks | 59 Iroquois Street, Lake George Village
Great for their two-slice/beer specials or sit-down meals. Great for families!
Saluti | 25 Canada St, Lake George
Traditional Italian cuisine with a modern twist. Enjoy homemade bread, special cocktails, and always our al dente pasta.
Silo | 537 Aviation Rd, Queensbury
Set in a transplanted barn, this daytime cafe offers country fare, fudge & a shop with local crafts. Known for their cider donuts!
Spice Gyro & Kabob| 2096 State Route 9, Lake George
Mediterranean, Greek, Middle Eastern cuisine.
Sushi Yoshi | 1818 US 9, Lake George
Vast offerings of Chinese dishes, Japanese hibachi fare & sushi amid traditional, rustic decor.
Taqueria Paloma | 143 Canada St, Lake George Village
Fresh, high-quality ingredients and food that is made to order. Inspired by authentic Mexican cuisine and reverent to fresh flavors and tradition. This is a must try for a quick lunch!
Tavern on the Lake | 4436 Lake Shore Drive, Bolton Landing
Upscale restaurant with amazing waterfront dining and bar options. The weekend Prime Rib special is beyond amazing!
The Breakfast Spot | 42 Amherst St, Lake George
Omelets, pancakes & other breakfast staples whipped up in a simple, 1940s-style space with a patio.
The Olde Log Inn | 2814 US 9, Lake George
American classics served in a log cabin with a stone fireplace & stuffed grizzly bear, plus a patio.
Zou Japanese Steakhouse | 756 Glen St, Queensbury
A menu featuring an array of classic Japanese dishes & sushi in a modern space with bar seating.
& don't forget about dessert
Whether spending a week, or a long weekend at The Stone Gate Resort, no visit is complete without indulging one's sweet tooth. Soft serve, hard-packed, milkshakes? Yes, please!
Martha's
1133 State Route 9, Queensbury
Everyone's favorite place, featuring burgers and other grilled food and most famous for their ice cream!  Martha's was even featured on the Today Show!
Nina's Sweet Shoppe
179 Canada Street, Lake George Village
Cute, old-fashioned shop with amazing selection of handmade chocolates, fudge, ice cream, frozen custard, and baked goods! Won "Best Ice Cream in the Village" three years in a row!
The Pink Roof
72 Beach Road, Lake George Village
Delightful selection of classic and modern ice cream choices! Cash only. Located adjacent to Around the World Mini Golf.
Bon's Ice Cream and Miniature Golf
530 Lake Avenue, Lake Luzerne
A roadside treasure in nearby Lake Luzerne. Delicious ice cream and (fun fact) its claim to fame is having the first fully handicapped accessible mini golf course in the country!
Stewart's Convenience Store
2164 US Route 9, Lake George
A family-owned company known for their delicious, hard ice cream and make-your-own sundaes.
Alif Cafe
28 Beach Road, Lake George
Try their amazing rolled ice cream with unique flavor choices such as Nutella or Kit Kat. Located in Lake George Village, it is a great treat to enjoy as you walk around the strip.